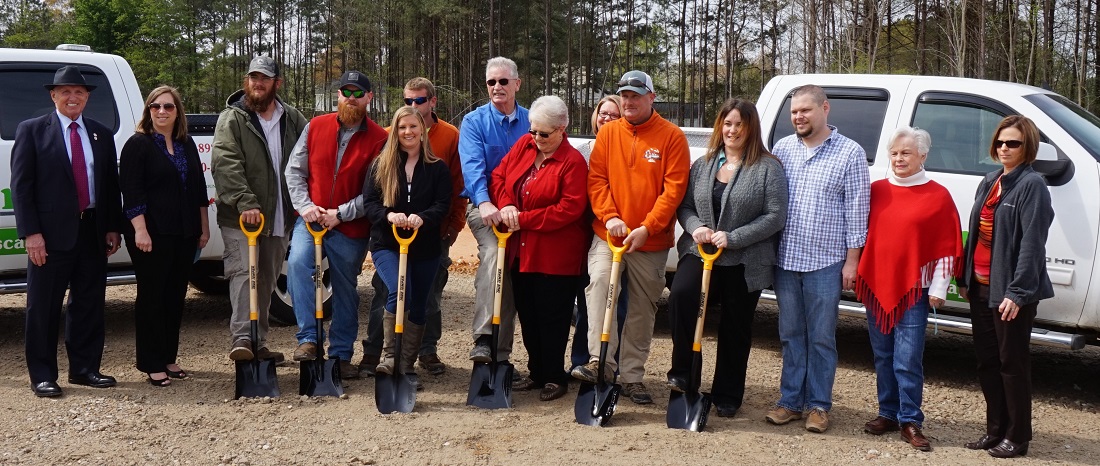 Tuesday April 10, 2018, our company celebrated a milestone. Miller's broke ground at our soon to be new location at 405 E. Jackson Blvd in Erwin, NC. As we embark on this new journey, we would like to thank God for His grace and mercy for His hand in guiding us through this endeavor. We give Him all the glory and honor for the growth of our business. We also thank our community and the people who have supported us throughout the 32 years we have been in business. Thank you for your continued support as we reach a new goal for our family.
Lawn Care
Residential: With Miller's Lawn & Landscaping professional home landscape installation and maintenance, bring your lawn to new heights of beauty. Commercial:  We maintain numerous utility sites, well lots, and sewer lots for different companies.
Landscaping
Let Miller's Lawn & Landscaping provide your home or business with a plan for your landscaping needs.
Hardscape
Members of our team are certified to perform a wide range of masonry, concrete and stone projects.
Snow & Ice
Our trucks and staff are equipped to pretreat and remove snow and ice.
Lawn Start Up
Let Miller's create a Chemical Treatment Plan tailored to your lawn.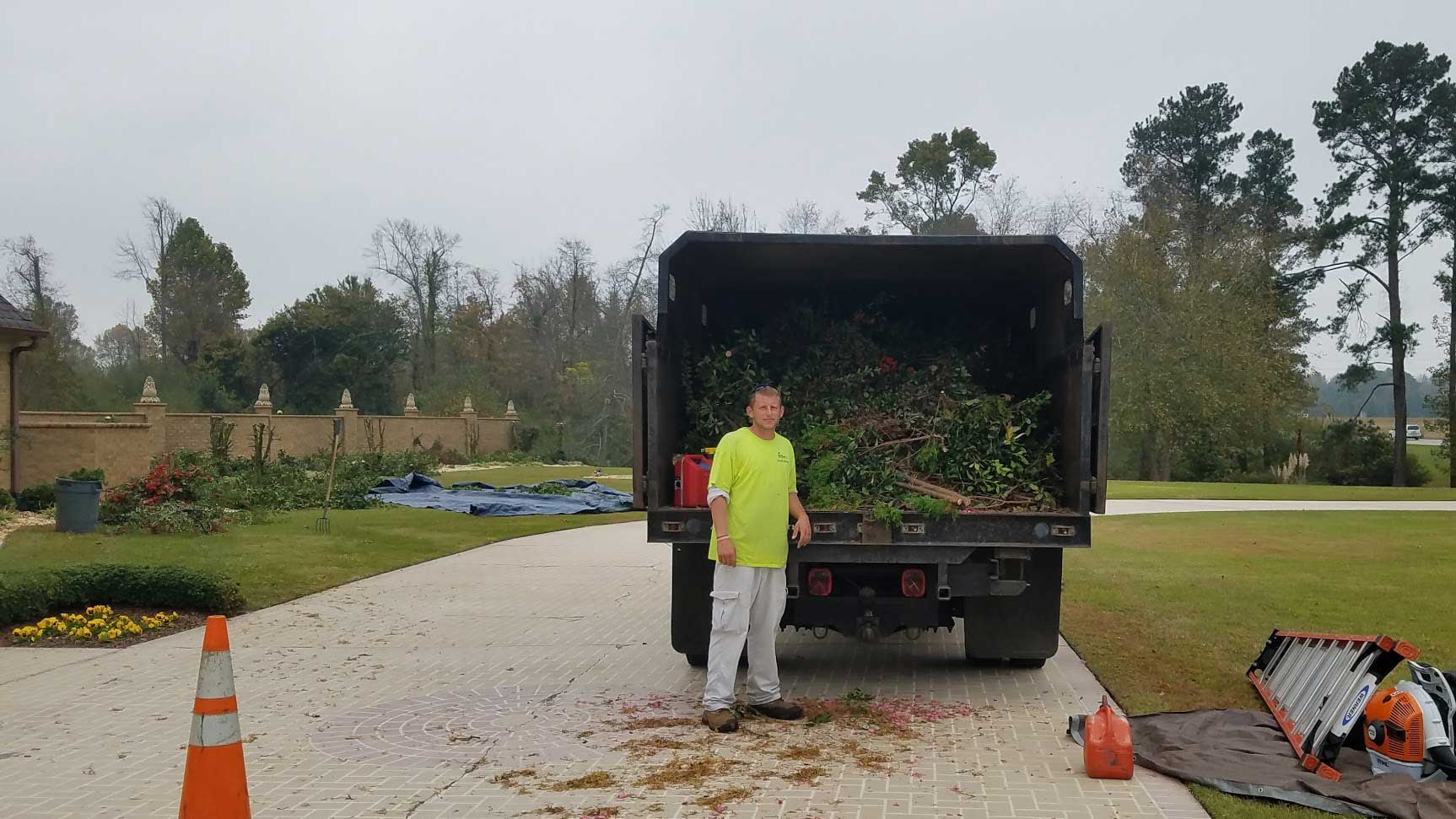 Debris Removal
Removing trees and stumps from your dream location to build your home or business can be a daunting task.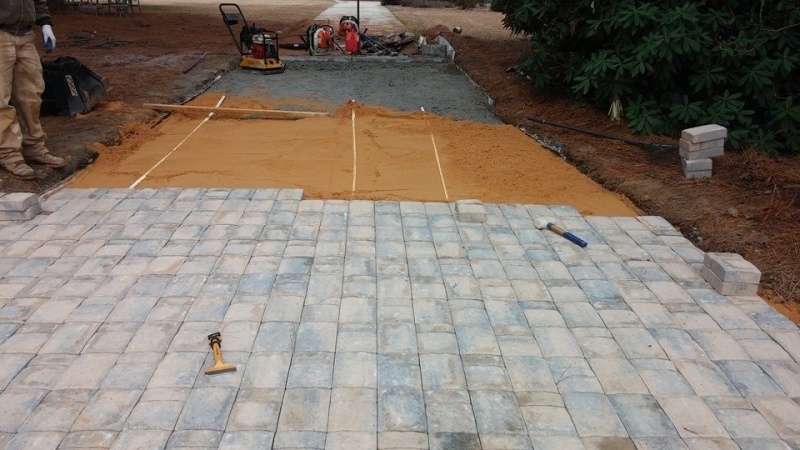 Hardscapes
The addition of a patio, walkway, retaining wall, or fireplace can create a new look for your landscape.
Miller's Spring Cleaning
---
With Spring flirting with us, it's time for weed control and feeding your turf.  Broadleaf weeds are showing up everywhere with the warmer temps beginning. If your yard is like a lot of lawns, you've been seeing green but it hasn't been your grass.  After this long winter, it's also time fore core aeration to combat the compacted soil. This service is vital for a beautiful, lush lawn. Core aeration allows for air, water, and nutrients to reach your turf's roots, allowing your grass to be fed correctly.  Using a slow release, specialized turf fertilizer will continuously feed your lawn throughout this crucial period as your yard comes to life. Give us a call and let our highly trained professionals begin a long-lasting relationship with you and your lawn. Contact us for a free estimate at 2050 West Cumberland St. Dunn, NC 28334
Office Phone: 910-892-4551
Fax: 910-892-6922

"
Happy! Happy! Happy! The guys showed up early and finished the job

in one day

. Great team work and hard workers. I have never seen such dedication to a finished job. They built a retaining wall, removed undesirable bushes, planted encore azaleas, and mulched the whole area with brick chips. They put things back in place that had to be moved; like water hoses, large planters, and other yard decor. Couldn't be more satisfied.
"
Barbara Wood

"
Awesome company that has a super knowledgeable staff, very helpful and very quick delivery…HIGHLY RECOMMENDED!
"
Sam England

"
I had to delete my old review because Miller's came out gave a quote and did an outstanding job. The sod looks great. Everything looks good. I gave a bad review a while back because no one ever came out and gave me a quote. I am glad I gave you another opportunity. All of your employees were very professional.
"
Andyandshea Williams

"
Thank you for the awesome job your team did yesterday with annual manicuring of my yard! I am so pleased! Of course the routine lawn care crew does a great job as well! Highly recommend Miller's Lawn & Landscaping!
"
Karron Rackley Boyles